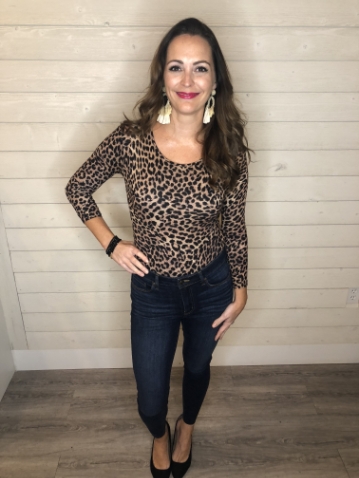 Our Story
Meet Heather, wife, mother of three and owner of MyDry Blowout Bar. Originally from California, Heather has been familiar with blowout bars for a while and has learned a lot from her Mom who owned and ran a boutique in LA. After visiting her mother and sisters over four years ago, Heather left a blowout bar wondering why there was nothing comparable back home. A place different from traditional salons, where there is little to no wait, a relaxed and fun environment where you can get a blowout, style and makeup put on for a special evening out. Heather had a vision and when she returned home, she hit the ground running.
After convincing her husband Brian, who was deployed at the time, on her new found business idea, the two along with their business partner, Mark Risser, worked non stop creating Heather's vision. By December 2016, MyDry Blowout Bar in Jacksonville Beach was opened and the first of its kind in the area. While designing and planning the store, Heather knew she would really make MyDry unique if you could also shop! The combination of beauty and a boutique made sense, with the help of her sister, Kelli, she created and curated affordable clothing and jewelry for her customers to shop in store!
With the success of the Jax beach location and after many requests from clients outside of the beach area they decided to open their 2nd location at Gateway Village on Gate Parkway!